"Texas Hunting at it's Best"
If you are looking for a ranch that sits in the heart of Texas whitetail country, look no further. Our ranch has over 2,700 acres of high fenced areas, as well as adjacent free-range areas if desired. We have world class trophy whitetails on the ranch, along with many exotic animals including Aoudad Barbary Sheep, Black Buck, Fallow Deer, Axis Deer and others. Our ranch accommodations are first class and will allow you to enjoy every aspect of your hunt. Guides can be available as hands on as desired, and your hunt experience will not be outdone. Please let us know when we can have you come and enjoy a hunt with us, accomplish your goals, and experience the difference.
Trophy Hunts – Whitetail Deer, Audad Barbary Sheep, and Exotics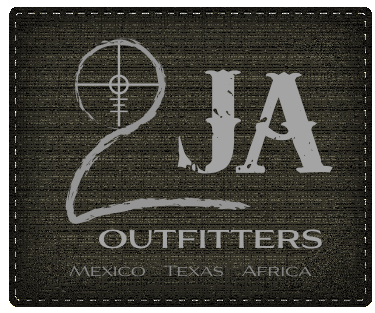 Free Range and High Fence Hunts available at the same ranch for Whitetail Deer.
Texas Package Hunts. $3000 – 4 day hunt. Includes Whitetail up to 139, transportation from San Antonio or Laredo, lodging, cook and fine food. Guides will be there to assist throughout the hunt and if you'd like to be guided at a 1:1, just let us know in advance to line it up. Additional- Preparation of Trophies for taxidermy and skinning- $75, Rifle rent- $25- day. Alcoholic beverages, Hunting Licenses and tips not included.
Season- Oct 1st thru Feb 28th.
All hunt prices are to include the hunt Base Price + Trophy Fees per animal
Trophy Fees
| | |
| --- | --- |
| Up to 139 | Included |
| 140-149 | +$1,500 |
| 150-159 | +$2,950 |
| 160-169 | +$4,950 |
| 170-179 | +$5,950 |
| 180-189 | +$9,950 |
| 190-199 | +12,950 |
| 200-205 | +13,950 |
| 206+ | +$295/ in. |
Exotic Hunting – Texas
Exotic Hunting- $250/day.p/ Hunter / 2 day min.
Exotics:
Aoudad: $140/in.
Axis: $125/in.
Blackbuck :22"+: $3950, Under 22": $3250
Fallow(Gamo): $4500
Included in all Hunts:
Lodging, Cook, Meals, Guide
Not included:
Transportation from Laredo/San Antonio- (*$75/hunter) Rifle rent- $25/day, Hunting License, Alcoholic beverages, Tips- 10-15% of hunt.
Hunting Rules:
All score wiil be taken in SCI scores, or B&C Gross Score. Measurement of animals will be done by Abraham Garcia III, Jimmy Ferguson, or an official measurer, or if a deer is entered into a deer contest- the measurement taken their will be used for pricing.
Wounded animals will be considered as harvested and will be paid in full. A calculation of score will be taken by Abraham Garcia III, Jimmy Ferguson, or any other guide that was with the hunter at the time.
All balances need to be paid in full before leaving the ranch and can be paid in cash, cashier's check, or credit card.
A deposit of $3,000 is required to be paid in full before the beginning of the hunt.
Please make checks payable to: MULE, LLC
Send to:
337 St. Julien Dr.
Laredo, Tx. 78041
Contact Information: (Mention BenchmarkHunts)
2JA Ranch/Trophy Gallery